Crescent Sanitary District
The Crescent Sanitary District is a volunteer board of directors combined of community district members dedicated to finding a solution to our wastewater issues. Together with the help of our Board of Directors, Grant Writer and Anderson Engineering Company including district community members, we hope to create an economical solution that will fulfill the wastewater needs of our district.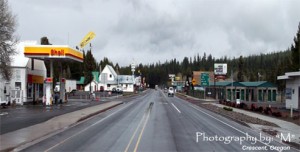 The Purpose of the wastewater program is to collect and convey all wastewater (influent) and solids (depending on the system we choose to use) produced within the Crescent Sanitary District to the districts wastewater treatment plant.
This is accomplished through establishing specifications for the construction of sewer lines, inspecting lines (for compliance with those specifications), conducting preventive maintenance of the system, repairing and replacing defective elements of the system, and managing flow rates to stay within the capacity of the collection system.
Show your support for the Crescent Sanitary District and attend the next Crescent Sanitary District Board of Directors meeting. Click here to find out when the next meeting will be held.