Unofficial Crescent Sanitary District Map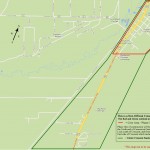 We have put together an unofficial map of the Crescent Sanitary District. The map to your right shows what might be phase one of the construction area. Click on the Map to view a larger image. Please keep in mind this is an Unofficial Map. The Red and Green outlined areas are approximate locations. As we progress we'll update our map. This map should not be used for official business.

If you need more information regarding the district boundaries, please click here to contact us.
If you would like to view Klamath County Maps, please direct your browser to  www.klamathcounty.org/depts/assessor/ormap.asp. This is the website that Klamath County uses for online viewing of Klamath County maps and Tax lot maps.