News & Announcements
Crescent Sanitary District Public Meeting
Posted 03/06/2017
Re: Public Meeting, March 8, 2017
Due the closure of the Crescent Community Center from inclement weather the meeting on March 8, 2017 will be held at 5:00p.m. at the High Country Automotive office on highway 97 South.
The Public is invited to attend.
---
PUBLIC UPDATE OF SEWER PROJECT – January 1, 2017
Click here to read the update.
---
The Final Draft of the CSD Environmental Study is now available. Click here for info.

The Final Engineering Report/Facility Plan is Complete. Click here to read.
Hosted by the Crescent Sanitary District Board, a public informational meeting was recently held on November 14, 2015 at the Crescent Community Center where an overview and updates pertinent to the District's current wastewater treatment system plans were presented… Click here to read the article
The Board and Project Manager have been very busy throughout the summer, Fall and Winter. With the help of state and federal representatives, we have made a lot of progress on the upcoming wastewater project. Thank you to everyone for the excellent advice and guidance to get us so far.  The following is a snapshot of the progress so far and our next steps: Click here to read more.
---
The Crescent Sanitary District is a volunteer board of directors combined of community district members dedicated to finding a solution to our wastewater issues. Together with the help of our Board of Directors, Grant Writer and Anderson Engineering Company including district community members, we hope to create an economical solution that will fulfill the wastewater needs of our district.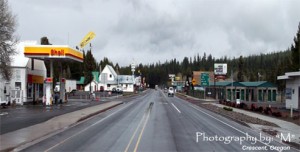 The Purpose of the wastewater program is to collect and convey all wastewater (influent) and solids (depending on the system we choose to use) produced within the Crescent Sanitary District to the districts wastewater treatment plant.
This is accomplished through establishing specifications for the construction of sewer lines, inspecting lines (for compliance with those specifications), conducting preventive maintenance of the system, repairing and replacing defective elements of the system, and managing flow rates to stay within the capacity of the collection system.
Show your support for the Crescent Sanitary District and attend the next Crescent Sanitary District Board of Directors meeting. Click here to find out when the next meeting will be held.

Don't forget to read our "
Do's & Dont's
" for some great Tips to help you not only save money, but head off problems in your system before they begin.

For the latest information don't forget to view our
Bulletin Board
page. You'll find our Meeting Schedules and the Latest on Whats Happening in your district.